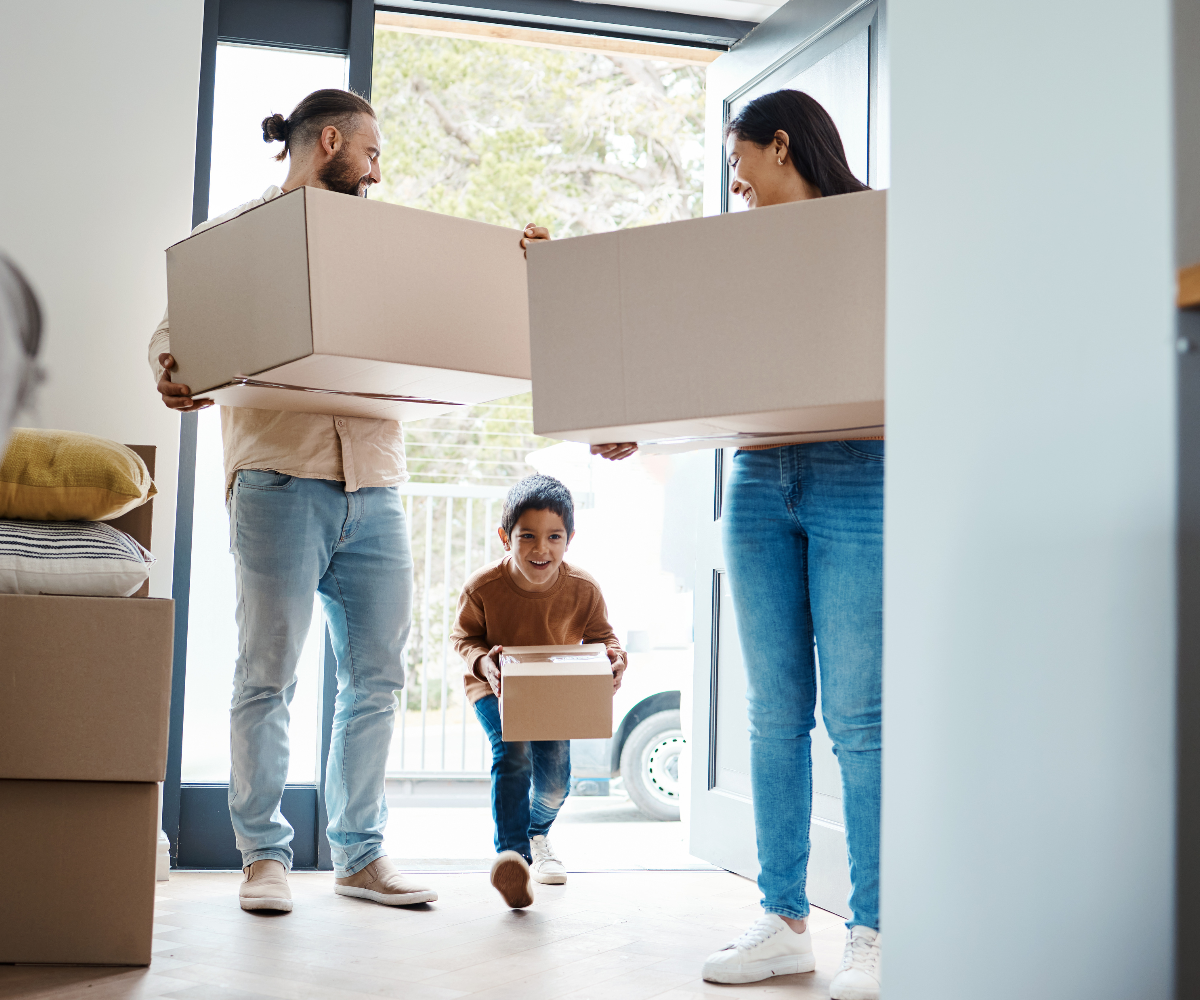 Relocation Management services don't have to come at a high cost- WHR Global is in the business of relocating employees internationally and domestically, and we do it at affordable rates our clients find to be budget-friendly. Read more about the relocation services we offer and give us a call at 800-532-3318 to speak with our team.
Technology for Relocation Services
We continue to update our technological services and stand ready for the future. WHR Global can make your next transfer or relocation convenient, efficient, and, above all, user-friendly with our technology.
When it comes to relocation services a critical aspect is partner support. While not commonly discussed, an unhappy partner is cited as a cause of relocation failure. WHR Global works to address this top concern along with many others and is ready to support the entire family unit, big or small.
Relocation Services: Temporary Accommodations
Temporary housing can be the perfect way to help recent hires bridge the gap between their current and new home. Providing temporary corporate housing can simplify the relocation process for new hires and offer a comfortable living space in their new location so they can start immediately.
Global relocation services can help you with every step of the relocation process, from pre-departure planning to post-arrival support. They can help you find a new home, suggest resources, and assist you in settling into your new community.
International Relocation Services
Moving to a new location for a job is a daunting, life-changing experience. But moving internationally makes that process far more complex. There are many legal matters to consider and the drastic alteration of your day-to-day can cause a culture shock. Anyone can move internationally on their own accord; however, this article will primarily cover corporate international relocation services.
The home sale process can be hassle-free with the help of WHR Global. Our process includes home sales, understanding benefits going forward, and collecting all proper documents for reimbursement. There are countless variables to consider when moving and selling your home.
Contact WHR Global regarding company relocation services when you want your employees moved with white-glove service. We are consistently expanding our vast worldwide network to remain one of the most reliable comprehensive relocation services. Please contact WHR Group Employee Relocation at 1-800-523-3318 to speak with one of our specialists.
Contact WHR Global regarding employee relocation services when you want your move completed without any issues. Hassle-free domestic and international relocation services are what sets our agency apart from the rest. Review free resources on our website or get in touch with us today by calling 800-523-3318.
Contact WHR Global when you need professional assistance with expatriate management; you'll find that our services are affordable and our goal is to meet your needs in full. Spend a few minutes on our website reviewing our list of services or reach us by phone at 800-523-3318 to speak with one of our specialists.
You'll save money on global mobility services when you partner with our pros from WHR Global to handle your domestic or international move. Employee relocation is what we specialize in, and we're rated high by our clients for affordability and excellence. You'll find additional resources on our website, including our contact info.
Compare costs and services from WHR Global with other global relocation companies to see how we measure up to the competition. If you're looking for a hassle-free move with no surprises along the way, we can deliver an exceptional experience at a cost you can afford. Review additional resources on our website or call 800-523-3318.
Government Relocation Assistance
Request professional Government relocation assistance by contacting our experts from WHR Global. We understand high-security, high-compliance needs of government employees and are able to bring a wealth of experience to your move to ensure no surprises from day one. To speak with a WHR Group relocation specialist, call 800-532-3318.
At WHR Global, we are in the business of workforce mobility; we're meeting the needs of clients across several essential industries with affordable rates on government relocation assistance, move management, delivery, and US domestic and international employee relocation. Contact us today for a free quote.
If you're facing high costs of company relocation services, WHR Global invites you to visit our website and see why we are the best option for domestic and international employee relocation. We can save you money without compromising on the quality of service we offer. Reach out to WHR Group by phone at 800-532-3318.
Employee relocation is best left to the experts, which is why outsourcing US domestic or international relocation services to WHR Global is a smart choice. With access to our Move Management Platform, relocation is a month and seamless process that is more rewarding for your company and its employees.
Compare the costs and benefits of working with WHR Global with your current employee relocation agency to see what we bring to the table. Affordability is just one of the many reasons we are the best choice for all of your US domestic and international relocation needs. Check out SimpleMove, our latest software tool.
Let WHR Global help with your ex-pat assignment to avoid pitfalls and obstacles that can take up time and resources. Our knowledge and experience in employee relocation will work to your advantage when you hire us to handle every detail of your ex-pat assignment, streamlining processes and saving you money.
​Let our team from WHR Group make your expatriate assignment a successful one when you hire us to advance your goals. We have a proven effective set of methods that will work to your advantage by mitigating risks and maximizing the outcome of your assignment. Speak with our professionals by calling 800-523-3318.
When you need advice or assistance from a global mobility company, WHR Global is here to answer questions, assess your needs, and provide start-to-finish relocation services to address your every need. Check out free resources on our website, including the Relocation Toolbox, blog articles, technology info, and more.
International Corporate Relocation
WHR Global provides comprehensive international corporate relocation services. Our team of experienced professionals is available to help you every step of the way, ensuring a smooth, efficient, and cost-effective move wherever in the world you need to go. We provide customized solutions tailored to our client's unique requirements, making sure that all aspects of your corporate relocation, including visa applications and immigration processes, are taken care of quickly with minimal disruption.
WHR Global provides comprehensive international relocation services to companies of all sizes. Our team of experts understands the unique challenges that come with relocating employees around the world and is committed to meeting those needs efficiently and effectively. From providing destination knowledge and assistance in obtaining visas, to expertly managing household goods shipments and ensuring a smooth transition for everyone involved, WHR Global takes care of every detail of international relocation.
International Relocation Companies
Compare costs and services proceeded by WHR Global with other international relocation companies to see why we are the best choice for your employee relocation needs. We bring many years of expertise to the table to ensure no detail is overlooked and everything is handled with professionalism and efficiency.
Speak with relocation consultants from WHR Global when you need employee relocation services, internationally or right here in the US. You'll find a wealth of free resources and tools on our website, as well, if you're checking out our company and looking to see what we can offer you. Reach us at 800-523-3318 with your questions.