Technology for Relocation Services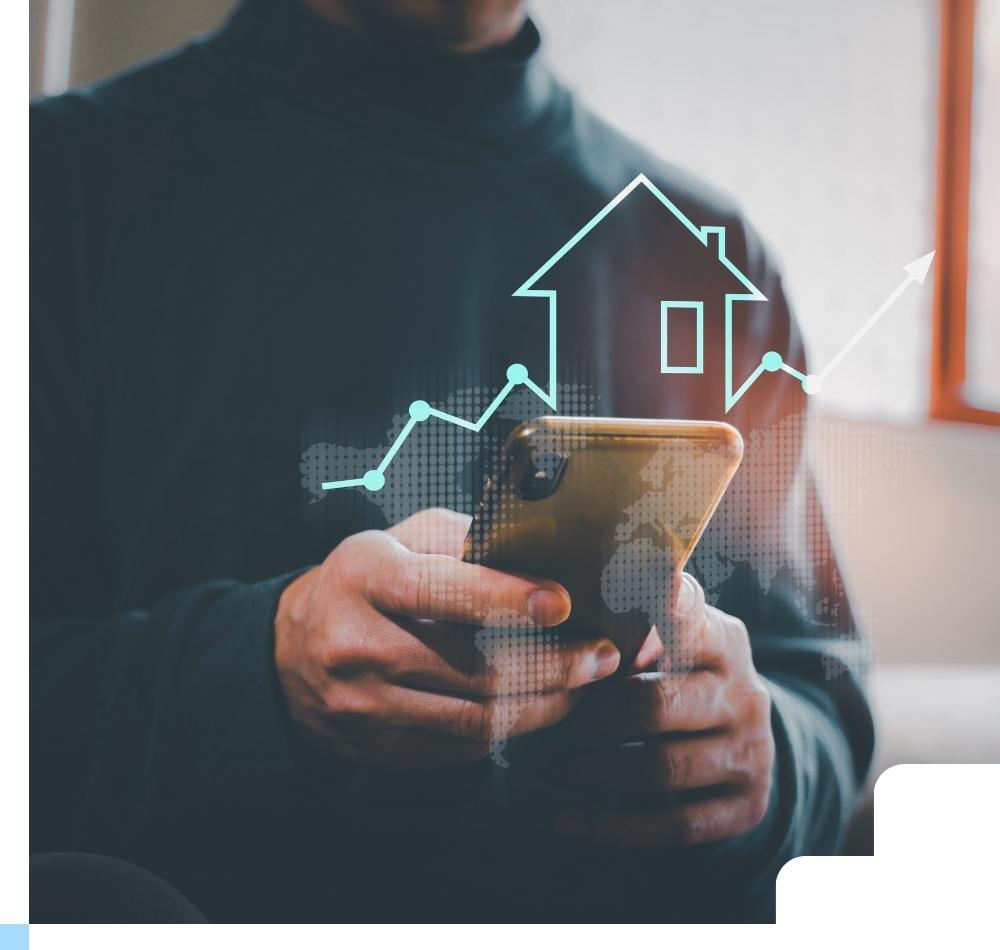 Technology plays a more prominent role than ever in the relocation process and creating a successful transition. WHR Global has developed a proprietary platform for the client and the transferee. We aim to streamline communication, ensure secure data transfers, and deliver year-over-year cost savings. We continue to update our technological services and stand ready for the future. WHR Global can make your next transfer or relocation convenient, efficient, and, above all, user-friendly with our technology.
WHR Global Technological Tools Available
Move Management Platform
First up is the Move Management Platform (MMP). This tool was designed around creating the best move experience possible. The benefit of our program is cost savings, ease of use, and standard pricing. We also deploy a pull versus push model to ensure the best quality matches of move companies. Moving companies submit their time slots, ensuring a better match and quality of service. Versus getting pushed times to fill that might not work or flow well. MMP has lowered overall claims, increased cost savings, and provided top-tier service for clients. Learn more about the Move Management Platform with our helpful informational video.
Another platform we offer at WHR Global is the SimpleMove® technology platform. This assists clients and transferees moving with the United States. We offer an enterprise-level solution SimpleMove® tier, for larger clients and a basic level. You can find the highest-rated providers out there at discounted prices.
Event Management System
WHR Globals Event Management System connects transferees with helpful videos, surveys, and other general knowledge. Our messaging system provides up-to-the-minute updates about deliveries and other move-related events, such as temporary housing. Our system will also provide critical feedback to our teams if issues arise so we can address them immediately. Up to 3 years after a move, our system will follow up periodically to ensure you are fully supported. No detail goes unturned regarding communication and providing a seamless experience. Explore more about our Event Management System here, including a helpful video breakdown.
Additional Transferee Tools
All our transferees will have access to the tools and mobile apps that apply to their specific move. Our online portal helps them start their journey and connects them with every applicable service. Innovative inventory management is a large item, as tracking all your belongings can sometimes be a nightmare. Additional resources provided via our technological tools and beyond include:
Real-Time Instant Messaging
Calendar of Events
eForms and DocuSign® Capabilities
Relocation Benefits Summary
To-Do List for Required Tasks/Documentation
Document Repository
Electronic Expense Submission
Contact Information for all Service Partners
Contact Information and Photos of the WHR Team
Client Tools – Employer Side
Regarding the client or employer, we didn't forget about the service level they expect. We designed our cutting-edge program, WHR Insights, with them in mind and the information they need. Our mission is to unlock the potential of your global mobility program. Data should be at the heart of every decision made. There are five primary benefits to our WHR Insights program.
Access to Real-Time Data
Run Countless Reports with Added Automation
Interactive Data Visualizations
View Estimated Budgets vs. Actual Budgets with Filtering
Customizable Interfaces
Each of these services allows our clients to access data how they need, filter to locations, and predict expenses better for their relocations. No more gray areas when it comes to a transferees relocation. Explore a more detailed breakdown of WHR Insights.
Security at WHR Global
There is potentially a lot of sensitive data involved in an employee relocation. We take security to the next level with industry-leading defense concepts. We invest in five significant areas: personnel security, access management, infrastructure security, continuing operations, and compliance.
It all begins with rigorous yearly training for all WHR Group employees. Background and criminal checks are standard. When it comes to access to your sensitive information, we implement permission levels to only the pertinent people for each layer. Two-factor authentication is utilized across the board, and access levels are reviewed routinely.
Finally, the data is end-to-end encrypted, with robust monitoring from a Security Information and Event Management Platform (SIEM) and vulnerability analysis. Risk assessments are done yearly, and client audits and assessments are commonplace. For a complete breakdown of countless layers of security we utilize, please visit our section at the bottom of this page about More About Our Technology.
Technology at WHR Global
Technology is integral to the relocation process and continues growing in value. It continues to reshape the relocation industry with new innovative solutions. Clients and transferees expect transparent and valuable information. Moves and relocations can be complex, but we simplify and anticipate the curveballs that inevitably come up. We have both the client and transferee's needs addressed. Our robust security layers are laid on top of everything to ensure sensitive information is never compromised. Learn more about our technology and how the WHR Global team can help you. We can answer questions and assist with the next steps.