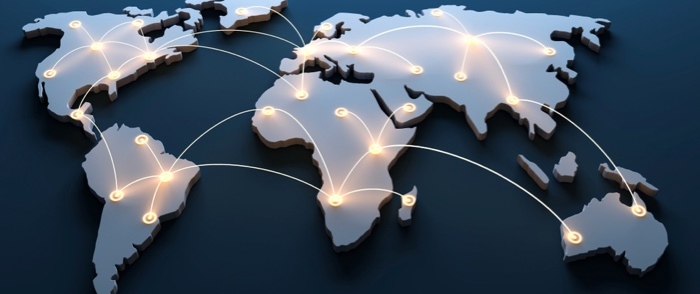 As Covid restrictions have eased in most parts of the world, many businesses are back to functioning normally. We all know too well the huge strain the pandemic put on businesses worldwide as some companies did not survive. Like most organizations, WHR Group, Inc. (WHR), a relocation management company, based in Milwaukee, Wisconsin, sent its employees home to work remotely until restrictions were lifted and it was safe to work in the office again. Although it may have felt like the world came to a startling halt, WHR's clients' needs did not. That's why WHR expanded internationally during the height of COVID-19. In 2020, WHR opened offices in Basel, Switzerland, and Singapore, to meet the growing demands of its global clients. Opening new offices – and in foreign countries – during a pandemic created its own set of challenges.
Meeting Global Client Demands
Managing WHR's growing international caseload from the US was no longer practical. Opening regional offices allowed WHR to provide the same level of service to all clients, transferees and assignees. "While Covid-19 dramatically slowed the ability of individuals to cross borders, we persisted in opening these offices to fulfil our client obligations and be prepared to meet future demand," says WHR President, Paul De Boer. "These offices allow WHR to provide resources where needed and build supplier partnerships that are critical to maintaining industry-best service levels." The Switzerland office supports clients and their transferees in Europe, the Middle East and Africa; the Singapore office supports the Asia Pacific region. WHR's Singapore and Switzerland offices provide a range of services including pre-assignment, transition, on assignment and repatriation services to multi-language expatriate transferees. 
Solely and independently owned since its inception 26 years ago, WHR specializes in providing each expatriate with a dedicated relocation team, white-glove service and 24/7/365 availability for the entire relocation process – long or short-term assignments. Along with its U.S. headquarters in Milwaukee, Wisconsin, WHR helps some of the largest organizations in the world and has relocated hundreds of thousands of employees to over 120 countries worldwide.
Hiring, Training Global Mobility Staff & Opening Offices
WHR's Linden Houghtby, GMS®, was the transitional lead for opening both the Switzerland and Singapore offices. She hired and trained local staff who then assumed leadership and operational roles for each office. Houghtby was instrumental in WHR's international expansion and instilled WHR's culture and best practices into its international operations. According to Houghtby, "Remote onboarding across time zones brought its own set of challenges. As most of our Switzerland team was hired after I moved to Singapore, I was doing a lot of training with team members in different times zones, and one of the ways I made this work was to schedule regular touch base calls each day with the teams in both Switzerland and Singapore to ensure consistency and continuity across the two teams. This also helped to embed our culture and develop comradery." 
Plans to open the international offices were slightly delayed by the COVID-19 pandemic, but WHR was able to proceed. Having these international offices was extremely beneficial as WHR was assisting its clients and their employees manage the immigration and logistic challenges of 2021. "Being in the same time zones as client contacts, transferees, and supplier partners allowed us to have regular calls with stakeholders and navigate the shifting border and movement restrictions," said Houghtby.
WHR also faced visa delays while trying to open the offices/hire staff, due to government offices closing, tightening immigration requirements, and Brexit. In Singapore, there were challenges as to when Houghtby could go look at office spaces since in-person meetings were not always allowed. Once an office was secured, all work still had to be done remotely.
Looking Ahead
"Creating a footprint in Europe, the Middle East, Africa and Asia has allowed us to engage clients in new and dynamic ways and has deepened our commitment to meet the demands of our global clients," said De Boer.
Can WHR Help You?
Whether your company is relocating employees domestically or sending them to another country for a short or long-term international assignment, WHR can assist. We will help you design your relocation policy and then manage the program for you.
Contact WHR to discuss your domestic and international employee relocation strategies.