In the days of low volume, Human Resource professionals comfortably managed the relocation of a few key employees without the aid of a specialist. These moves might have been a generous lump sum with access to a preferred household goods carrier, but while this worked in the past, relocation best practices and the workforce industry itself have changed significantly.
In order to source the very best talent for the job, it has become essential for companies to have a global relocation program that adheres to today's best practices while also staying up to date on tax and legal requirements.
Creating and successfully running a relocation program that competes in today's global market is a demanding task that requires more time and understanding than ever before, which is why HR departments traditionally outsource the relocation process. Using a professional relocation management company (or RMC) eases the burden of meeting the demand for top talent by providing these seven fundamental benefits.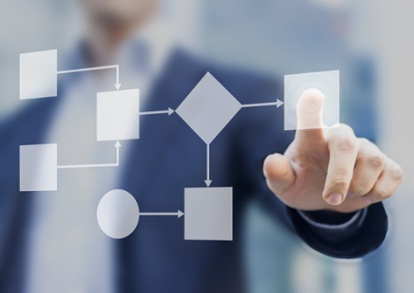 1. Knowledgeable Relocation Experts
If relocation is something you manage right now, there's a good chance you manage other workforce-related tasks in your department, such as recruiting, onboarding, and training. Balancing so many responsibilities makes it difficult to become a subject matter expert in all of these areas.
With the aid of an RMC, you and your transferring employees won't have to worry about being the subject matter expert on relocation because RMCs have staff trained specifically to make your program as smooth and seamless as possible.
At WHR Group, we take our staff's knowledge one step further by requiring real estate licensure to ensure you and your employees have the most experienced and knowledgeable real estate experts on your side.
2. More Time to Focus on Impact
We've already established relocation management as a task that really requires your full attention, often leaving your other responsibilities in the dust.
Having an RMC manage your relocations for you allows you to have a higher impact in your strategic initiatives.
3. Vast Network of Suppliers
Having a trusted supplier network in place is an important aspect for any professional RMC. RMCs build relationships with suppliers ranging from household goods carriers to international destination agents so you don't have to.
Managing a relocation program is difficult enough without also having to manage the selection and qualification of these third parties. While a huge undertaking, it's one that is easily accomplished through an RMC, which typically has a team dedicated to managing this network.
By being connected to a larger network of tracked and vetted suppliers, you are guaranteed to offer your employees more choices when it comes to who they work with, with more consistent service and at discounted rates.
4. Competitive Policies
An important consideration for your relocation program is knowing what benefits will entice job candidates most, no matter where the job is located. It's a delicate balance of offering the most competitive relocation benefits in your industry while still being cost-conscious.
A professional RMC will benchmark your relocation policies against your competition to ensure you continue attracting the candidates you are most interested in.
5. Increased Cost Savings
RMCs are constantly moving high volumes of transferring employees for multiple clients annually. This means they are building strong relationships with several different suppliers for things like home sales, temporary housing, and international services, which benefits you with suppliers' best-rate pricing and a track record of top-tier service.
This varied knowledge also enables RMCs to make policy recommendations for maximum cost savings on your program.
6. Tax Compliance
The tax and legal requirements of relocating employees are extensive, which is why RMCs offer considerable advantages.
Your RMC will guide you through any issues or concerns while ensuring that all tax-deductible requirements are met on each of your relocations.
7. Ease of Technology
Managing the relocation process through a system not built exclusively for your relocation program can make an already difficult job impossible. For this reason, RMCs continuously invest in their relocation system to respond to the evolution of tax laws, reporting needs, and clients' unique policy requirements.
These systems, like the one WHR Group built for its clients from the ground up, offer real-time access to customizable reports, cost analysis tools, and the ability to track your employees' relocations through a sophisticated internal workflow.
The challenges of managing a relocation program in-house have led many HR departments to seek outsourcing opportunities. Because relocation management requires a vast amount of consideration, it is an ideal candidate for outsourcing. By seeking an RMC for your company, you play a vital role in renewing and strengthening not just your relocation program but your involvement in HR and the workforce industry as a whole.
The RMC you choose should function as an extension of your department and your company. Selecting an RMC that designs a program in your company's best interest ensures you remain a competitive, compliant, and cost-conscious employer.
For more information on how WHR Group can take your relocation program to the next level, call us at 800-523-3318 or email contactus@whrg.com.