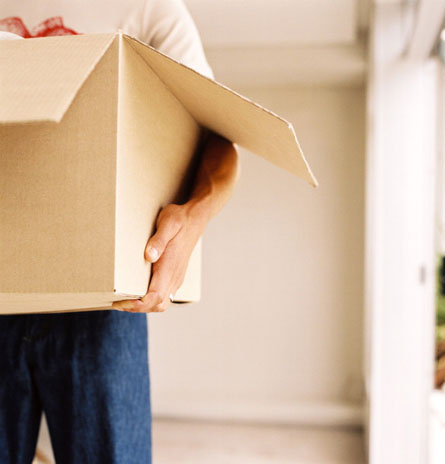 What to Know about Household Goods Moves
The movement of household goods is one of the most important pieces of an employee relocation. The household goods (HHG) move, from start to finish, takes an incredible amount of planning and must run like a well-oiled machine in order to avoid the many issues that can arise.
The physical move of a family's belongings can ultimately be the driving force to whether or not a relocation is "successful." The overwhelming majority of companies we have surveyed in our benchmarking efforts offer a HHG move to their employees at all levels.
Anyone who has ever moved themselves from one residence to another can tell you horror stories about a couch that wouldn't fit down a flight of stairs, or how it took five friends and an entire weekend to move all the boxes across town in the rain or snow. (Or when your entertainment center fell off the back of your dad's truck on the highway….) Now, imagine the things that can go wrong with moving across the county or internationally, and add the stress of moving an entire family, starting a new job, and selling one residence and buying or renting another. The assistance of a relocation company and professional move provider can help alleviate any of these risks and ensure the best odds of a safe and timely delivery of goods.
5 Important Factors of Offering a Household Goods Move Benefit
A full-service, professional HHG move isn't as simple as a truck arriving at the relocating employee's home, picking up their things, and delivering them to the employee's new residence. There are many intricacies between these stages, including taking a detailed inventory of the employee's items, ordering services to disassemble or reassemble certain complex items, properly uninstalling and reinstalling appliances, meeting deadlines, and ensuring the proper insurance is in place in case of damage during the move.
There are quite a few factors to keep in mind if you are considering offering a formal HHG move benefit.
1. Time and Energy
Moving without the assistance of a relocation company and HHG provider can be an exhausting process and take away from an employee's productivity. A professional move company will take roughly three to four days to pack and load a 2,000 sq. ft. moderately furnished home. Having a homeowner pack his or her own goods will likely take much longer and could require the employee to take time off from work. Additionally, most movers cannot insure the goods unless they pack each box themselves.
2. Logistics
Planning a long-distance HHG move takes careful consideration. Multiple drivers and crews, storage facilities, and third-party services for disassembling and reassembling furniture and appliances are all pieces that come into play while moving a household. A transferring employee may be buying and selling homes during the relocation and may run into delays in closing dates. This can cause a chain reaction in the move process. Having a provider to keep these pieces synchronized is essential.
3. Cost
Moving a home's worth of belongings is not cheap. In fact, it can be one of the most expensive parts of a relocation. Having agreements in place with move companies can help reduce the overall cost.
4. Storage
Temporary storage is oftentimes a necessary piece during a relocation. The demand for employees to move quickly without an opportunity to close on a new home or begin a new lease can force an employee to put certain goods into storage for a temporary period. The vast majority of companies that offer a household goods move also cover storage. The most common amount of days covered in storage is 30, but 60 days or more is not uncommon for richer policies.
5. Liability
Packing goods into boxes, loading expensive furniture and priceless family items into a move truck, driving the truck cross-country, and eventually unloading the goods into a new residence presents numerous opportunities for goods to be lost or damaged. A formal HHG policy should be accompanied with insurance for any situation.
Offering a formal HHG move as part of a relocation package can alleviate undue stress for your employees during an already difficult time—ensuring that your company's goals are met and employees are ready to be effective and efficient on the first day of work in their new location. WHR Group has the resources and experience to help you craft the best HHG policy for your employees while eliminating any excessive costs or delays to the process.