Businesses and employees worldwide are being impacted by the spread of the coronavirus (COVID-19) and how it is limiting employee travel on an international scale. Many countries have implemented restrictions on entry/exit, visas, work permits, ports, and quarantines. As an employer, it is important that you stay informed of the ever-changing restrictions as they may affect your employees' business travel and or assignments. One of WHR's immigration providers, Newland Chase, is monitoring international travel and immigration restrictions. You can stay abreast of this situation on a country-by-country basis by reviewing Newland Chase updates here.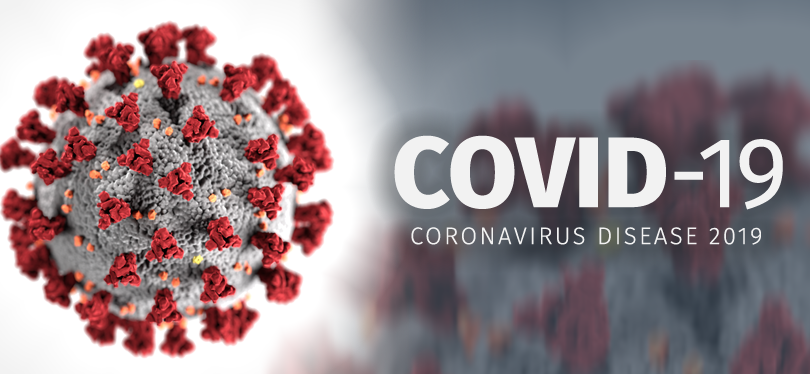 According to an article by Ogletree Deakins (labor and employment attorneys), in addition to monitoring the situation there are proactive steps employers might consider:
Permitting more remote work: If remote work is feasible for your business, consider allowing it. Employers should remind employees about guidelines regarding the confidentiality and security of client and company information.
Handling sick leave: If you do not have a sick leave policy, consider creating one. If you already have a sick leave policy, consider circulating a reminder about it to employees.
Manage Business Travel: Consider minimizing business travel, especially in/out of China. If travel to higher risk areas is needed, consider offering a higher service class to minimize employee contact with other travelers.
Managing expatriate assignments in China: If your company employs expats in China, consider offering temporary or longer-term relocation outside of China. Additionally, review employee's assignment documentation for early assignment termination and relocation expenses.
Internal implementation of China's public holiday extension: Although it is not actually stated, the Spring Festival holiday might be viewed as a public holiday. If this happens, employees would not be required to work or use their annual leave. Employees who travel during the Spring Festival may not be able to return to work so employers may receive requests from employees to work remotely or extend their leave. Employers might consider placing some employees on unpaid leave in some situations.
The coronavirus, that first started in Wuhan, China, in December 2019, was declared a Public Health Emergency of International Concern by the World Health Organization (WHO) in January 2020. According to a factsheet from WHO, the virus spreads when someone coughs or exhales and releases droplets of infected fluid. These droplets fall on any nearby surfaces (desks, tables, telephones, etc.). As a result, people can catch the coronavirus by touching these contaminated surfaces – and then touching their eyes, nose, or mouth. Also, standing within 3 feet of someone already infected with COVID-19, can allow transmission by breathing in droplets coughed out or exhaled by the infected person. According to WHO, there are best practices to follow that can prevent the spread of the virus in your workplace:
Ensure surfaces are clean and hygienic (desks, tablets, telephones, keyboards) by wiping with disinfectant regularly.
Encourage employees to wash their hands:



Place sanitizing dispensers in prominent places throughout your workplace.
Display posters promoting hand washing. Look for posters at WHO.int.
Make sure everyone (employees, contractors, customers) has access to hand washing facilities.

Promote good workplace respiratory hygiene (i.e., covering nose and mouth when coughing and/or sneezing, disposing of used tissues, etc.).
Advise your employees to review travel restrictions before embarking on a business trip.
Ask sick employees to stay home.
Create a plan for what your organization will do if an employee becomes ill with suspected coronavirus.
Develop a contingency and business continuity plan if an outbreak occurs where your business operates.
According to a March 8 article by John Hopkins Medicine, the coronavirus has infected approximately 107,644 people worldwide (437 cases in the U.S.). The flu virus, on the other hand, has infected an estimated 1 billion cases worldwide, 9.3 million to 45 million cases in the U.S. per year.  There have been approximately 3,653 deaths worldwide (17 deaths in the U.S.) from the corona virus, while the flu has caused between 291,00 to 646,00 deaths worldwide (12,000 to 61,000 deaths in the U.S. per year). Regardless of the current number comparisons between the coronavirus and the flu, it still makes sense to keep your organization and your employees prepared and protected from COVID-19.
Per a March 7, 2020, article by the U.S. Centers for Disease Control (CDC), "The risk to the general public from these outbreaks depends on characteristics of the virus, including how well it spreads between people; the severity of resulting illness; and the medical or other measures available to control the impact of the virus (for example, vaccines or medications that can treat the illness). For most people, the immediate risk of being exposed to the virus that causes COVID-19 is thought to be low. This virus is not currently widespread in the United States." The CDC does say that this is a "rapidly evolving situation and the risk assessment will be updated as needed."
Staying informed and being proactive is your organization's best defense.