The Guaranteed Buyout (GBO) home sale program is typically the highest-level home sale benefit a company will offer its relocating employees, as it guarantees a home sale for employees based on appraisal value. However, the risk associated with this type of home sale, considering the employee's home is then taken into inventory to be resold, may not be the best option for your relocation program. There are two additional home sale options that present less risk for your company—the 
Buyer Value Option (BVO)
 and Direct Reimbursement (DR).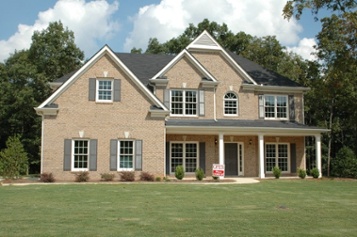 So, what's the difference between DR and BVO?
The BVO program is similar to a GBO in that you will be purchasing the home from your employee. However, with the BVO program, you will only purchase the employee's home if they secure an outside buyer first. The great thing about the BVO program is that your company and employee will experience the same tax benefits that you would receive with the GBO. This means the home sale cost can be considered a business expense for your company as opposed to taxable income for the employee. This can occur because it is a three-part transaction, which includes your employee securing the buyer, the company purchasing the home from the employee for the agreed sales price, and then your company will sell the home to the outside buyer. Your employee won't have to pay for any home sale costs or attend closing.
With a DR program, your employees will be responsible for selling their homes on their own. They will need to secure the buyer, as well as pay closing costs and commission fees up-front. You may then reimburse the employee all or part of these costs depending on your relocation policy. The IRS considers this type of reimbursement as taxable income, so, in order to cover that additional cost for your employee, you will need to gross-up the reimbursement.
 
                          Pros
                            Cons
Direct Reimbursement
> No risk of bringing homes into company inventory

> No tax benefits for your company

> Additional cost of gross-up

> Employee responsible for all costs up-front (closing costs, commission fees, inspections, etc.)

> Employee must attend closing

> Longer relocation process

Buyer Value Option

> Tax benefits for your company

> Employee not required to attend closing

> Broker Market Analysis completed by two qualified Real Estate Agents

> Home sale could fall through, resulting in home going into inventory

How do you choose which home sale benefit to offer your relocating employees?
It's really all about what is going to work best for your employees, your company, and your bottom dollar. While it may seem easier and less costly to have your employees sell their homes on their own and reimburse them later, this isn't necessarily the case. You could be spending an exponential amount more using DR because of tax and gross-up
A concern many companies have with the BVO program is they may still have to take homes into inventory. So, why then would you want to offer a BVO when there is still that possibility? While there is a chance a home could go into inventory if a sale falls through, it is minimal. The BVO process typically includes two qualified agents completing Broker Market Analysis reports, a comprehensive marketing strategy created by your relocation counselors, and a full review of all offers with your employees to make sure the offer is bona fide. Your employee's relocation counselor will then follow the offer through to closing to ensure everything goes smoothly.
 When a corporation reimburses an employee for relocation expenses, the IRS treats that reimbursement as ordinary income, taxing it at the rate dictated by the employee's tax bracket.
| | | |
| --- | --- | --- |
|   |       Direct Reimbursement |           Buyer Value Option |
| Home Sale Price | $300,000 | $300,000 |
| Real Estate Commission (6%) | $18,000 | $18,000 |
| Closing Costs (2%) | $6,000 | $6,000 |
| TOTAL COST TO SELL HOME |                                      $24,000 |                                      $24,000 |
| Gross-Up Tax Assistance (40%) | $9,600 | $0 |
| TOTAL COST FOR CLIENT |                                     $33,600 |                                     $24,000 |
|   |   |   |
| CLIENT SAVINGS |                                              $0 |                                       $9,600 |
The average home costs $300,000, which means if you are offering just 10 employees a home sale benefit, you could be saving roughly $96,000 annually by using a relocation management company and offering a BVO program.