Creating policies that are competitive, compliant, and up-to-date for our clients is a top priority at WHR Group. By using the results collected from WHR's 2018 Mobility + Culture benchmark study, we hope to do exactly that. The study has served as a tool to help us identify ways that we can enhance relocation programs and policies to ensure they are the best fit for the employees of current and future clients of WHR.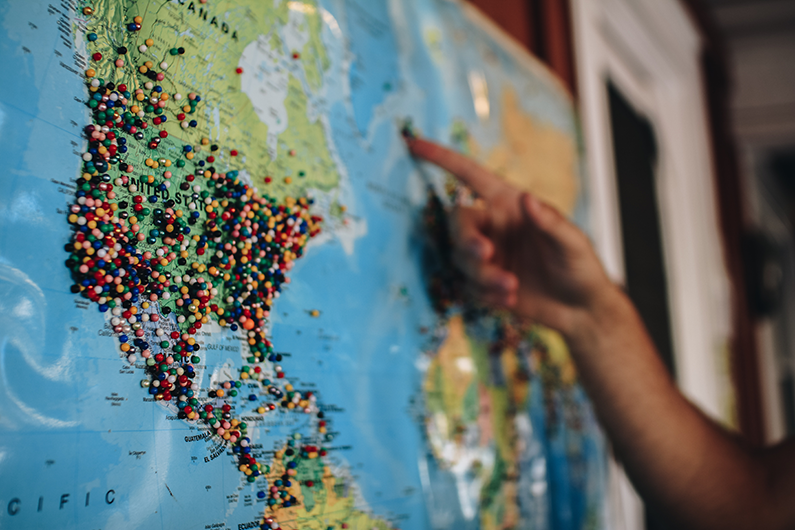 WHR's recent blog post outlined a handful of questions within the Culture Guide section of the study. These questions help us gain insight into what is important to companies when creating a relocation program or choosing a relocation management company. One question focused on whether the primary function of the company's relocation program was to recruit new employees or retain existing employees. Questions regarding a Cost of Living Analysis (COLA) and its impact on employees were also included in the study. It was reported that 56% of companies that are retention focused offer a Cost of Living Adjustment.
Companies surveyed for the Mobility + Culture Benchmark study were instructed to ask their employees for the top reasons why they would deny relocation. A top reason for denial was due to the cost of living in the new destination being too high. Of the companies that reported this reasoning for denial, 75% of them do not offer COLA in their relocation policy. If these companies were to reorganize their relocation programs to accommodate for the cost of living, they might see more participation in relocation.
Reasons to Offer a Cost of Living Adjustment
Relocation is already a long and stressful process for the employee and their family. By offering a Cost of Living Adjustment benefit within a relocation program, a company can demonstrate to the transferee that they understand they are asking the employee (and their family) to make a huge life change. This leads to a possible positive affect on the company's retention rate because the transferee feels less alone in their adjustment to a new way of living.
Organizations that that are more concerned about recruiting new employees could also gain from offering COLA within their relocation programs. By showcasing that a company offers more benefits within a relocation program, the organization is being proactive and competitive within their industry.
The Impact of an Integrated Relocation Strategy
It's clear that we're facing a talent shortage. In 2012, the McKinsey Global Institute reported that by 2020 the global economy could face 38 to 40 million fewer workers with college or postgraduate degrees than employers will need. Additionally, we're facing 45 million too few workers with secondary education by 2020. As baby boomers exit the workforce and technology continues to advance, the demand for highly trained, sophisticated workers increases. These pains are heard all the way to the board room, where senior leaders frequently cite finding talent as their most significant challenge.
The mountainous talent challenge seems impossible. What do we do? Use the tools we have. If you're already offering relocation, increase your attention to the program. We believe it's important to view relocation as a strategic enhancement to your company's acquisition plan, not an uncomfortable, expensive necessity. By using data from benchmark studies, you can quickly compare your program to your competitors and make changes accordingly. This can give you an edge in recruiting or retaining your top talent.
At WHR Group, we place the utmost importance on culture as it relates to your relocation or mobility programs. Understanding an employee's needs and wants can go a long way in creating a fitting relocation program, and we believe this goes hand in hand with our dedication to advancing lives forward.