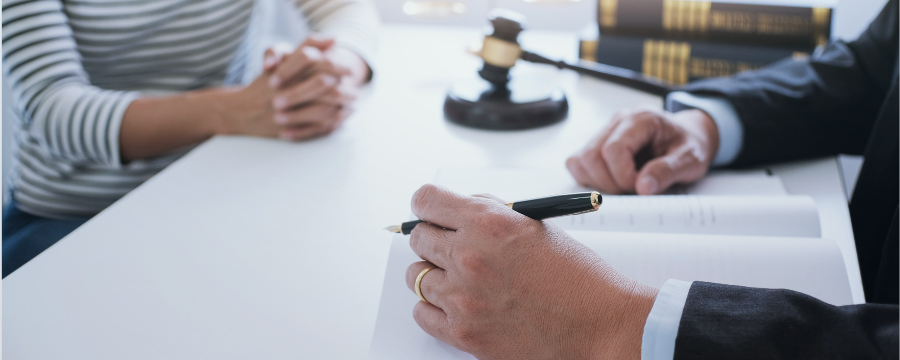 Companies continue to use employee relocation as a tool to retain and recruit quality talent. Along with this, the rules and regulations associated with relocating employees continue to change. Complex compliance issues create daily challenges for those managing relocation programs and the consequences of being non-compliant have huge implications for companies.
Relocating employees in the U.S. creates different challenges than moving employees internationally, but remaining compliant is equally important.  Individual states in the U.S. and countries worldwide are paying more and more attention to multinational companies to ensure those companies abide by their laws while coming in and out of their location. Below are explanations of the risks most relocation programs could face:
Home Sale
Often the first piece of the employee relocation puzzle involves selling a transferee's home in their departure location. Many companies offer home sale assistance to ensure they get their talent to their new location with as little friction as possible. There are several different home sale programs out there and companies must be aware of all the factors associated with each type of home sale program. Each comes with its own set benefits and risks.
Companies offering a buyout to their employees are eliminating the financial burden of home sale costs to the employee. Companies do this by purchasing the employee's home directly from them, and then selling the home to a future buyer in a separate transaction. By keeping these transactions separate and by complying to the Worldwide ERC© Eleven Key Elements and Procedures of an Amended Value Program, the employee also avoids paying federal taxes on the closing costs or realtor fees associated with the sale of the home. However, the company must be conscience of their program structure in order to stay compliant with the IRS regulations.
Worldwide ERC's "11 Key Elements and Procedures of an Amended Value Transaction"
Any employee (EMPLOYEE) wishing to take advantage of an Amended Value Option who lists his/her home with a real estate broker must include a suitable exclusion clause in the listing agreement whereby the listing agreement is terminated upon the sale of the home to either the employer or the relocation company.
Under no circumstances should EMPLOYEE accept a down payment from any potential buyer.
Under no circumstances should EMPLOYEE sign an offer presented by any potential buyer.
EMPLOYEE enters into a binding contract ("Contract of Sale") with his/her employer or the relocation service company ("PURCHASER").
After the execution of the Contract of Sale with PURCHASER and after EMPLOYEE has vacated the home, all the burdens and benefits of ownership pass to the PURCHASER.
The Contract of Sale between EMPLOYEE and PURCHASER at the higher price is unconditional and not contingent on any event, including the potential buyer obtaining a mortgage commitment.
Neither EMPLOYEE nor the employer in the case of a relocation company transaction exercises any discretion over the subsequent sale of the home by the PURCHASER.
PURCHASER enters into a separate listing agreement with a real estate broker to assist with the resale of the property.
PURCHASER enters into a separate agreement to sell the home to a buyer.
PURCHASER arranges for the transfer of title to the buyer.
The purchase price eventually paid by the buyer has no effect on the purchase price paid to EMPLOYEE.
Tax
Whether an international relocation is a permanent transfer or a short-term assignment, all relocation expenses are likely to raise tax issues in both the departure and destination countries. For tax returns to be completed accurately in both counties, the potential for tax exposure related to relocation reimbursements must be monitored closely.
Regardless of where the income was earned, U.S. citizens are required to file Federal tax returns on their global income; this is an addition to the tax filing that is required in the host country. However, the U.S. provides a foreign tax credit that can be applied to the employee's return. This means the amount of tax owed in the U.S. could be nothing or a negligible amount, but they are still required to file.
It is strongly suggested that employers provide a policy of tax equalization for international relocating employees. This allows employees to pay taxes as they would in their original country, with the employer covering the difference.
Immigration
What is the home country? What is the host country? What nationality is the assignee? How long will they be in the host country? What type of business will they be conducting? How often have they been in the host country? All these factors and the combinations of the factors need to be considered when it comes the immigration risks associated with relocating employees from country to country. Tracking each of the aspects is important as well.
When it comes to immigration, there is no one size fits all solution. Every scenario has a unique set of challenges and legislation seems to change daily. Having quality expertise on your side will not only help to avoid risk, but also ensure you understand what timeframes are realistic. This will ultimately lead to more successful assignments for the employee and the company.
Additionally, it is critical to track the number of days the employee is spending in the host country, and equally important is to track the country visits that may occur as they travel for business across borders.  You also want to track visa expiration dates to insure appropriate extensions are being filed, or you have a plan in place to repatriate the employee.
Data Security
All too often we read in the news about a major bank or retailer being hacked and putting their customers' information at risk. Our industry is no safer than banking or retail. The relocation process requires the collection of personally identifiable information (PII) due to the handling of real estate, immigration, taxes, etc. There is no room for error with the protection of this data and we must remain proactive.
WHR relies on its information technology (IT) systems to accomplish its mission of cost effectively providing and managing relocation services on a global and nationwide basis. To ensure the confidentiality, integrity, and availability of its IT systems and associated assets (hardware, software, and data), WHR maintains an information security program in accordance with Federal Information Security Management Act (FISMA) and implementing guidance from the Office of Management and Budget (OMB) and the National Institute of Standards and Technology (NIST).
WHR undergoes an annual SSAE18 Type II/SOC 1® audit that is completed by a certified external audit firm. This audit reviews and tests our controls, processes, operational effectiveness, technology, and financial reporting to ensure accuracy.
Ready to learn more about how we can help with your relocation services?